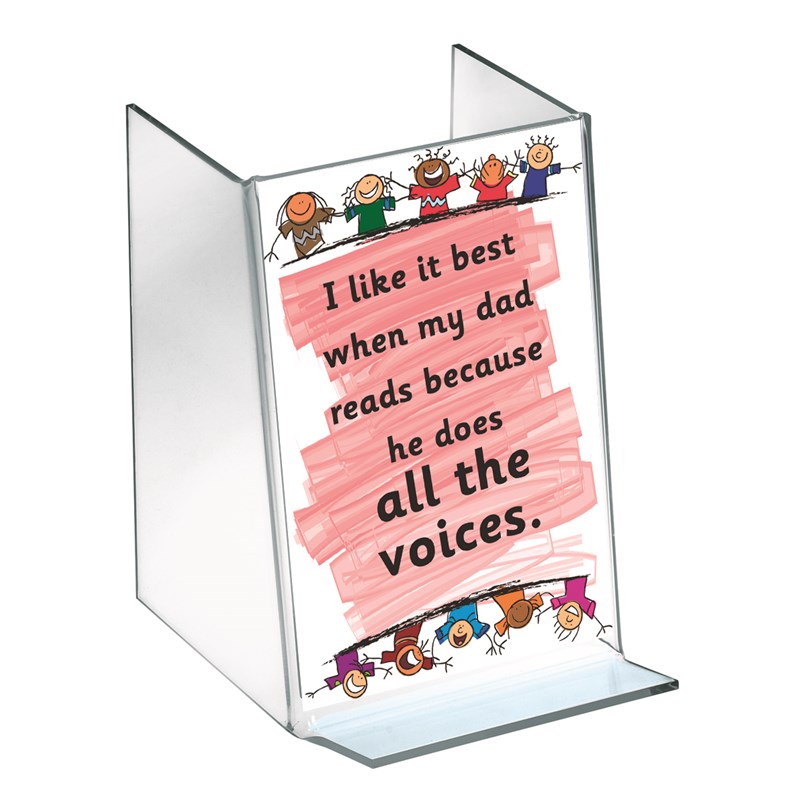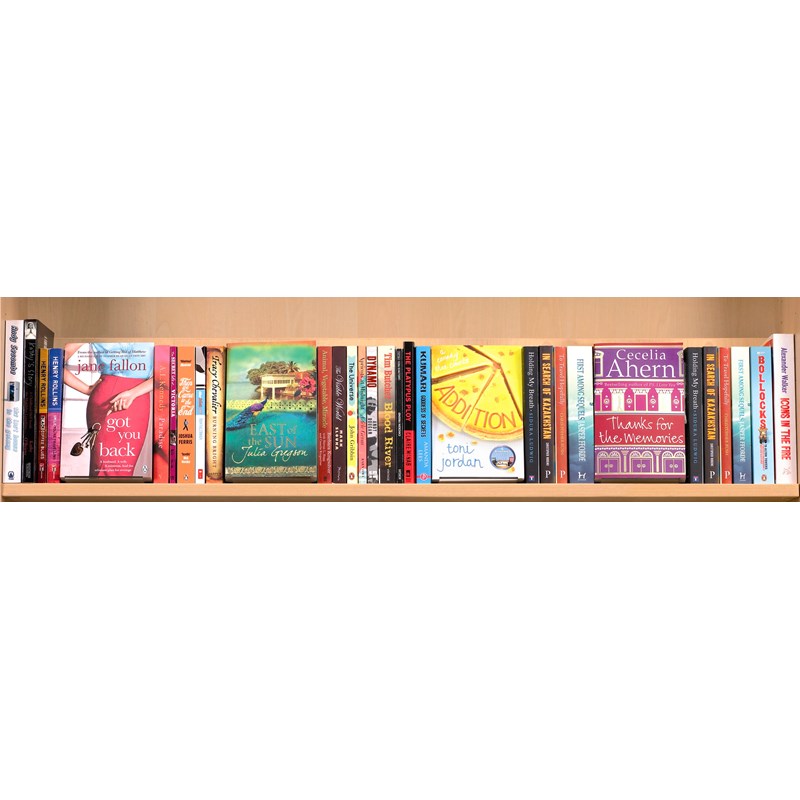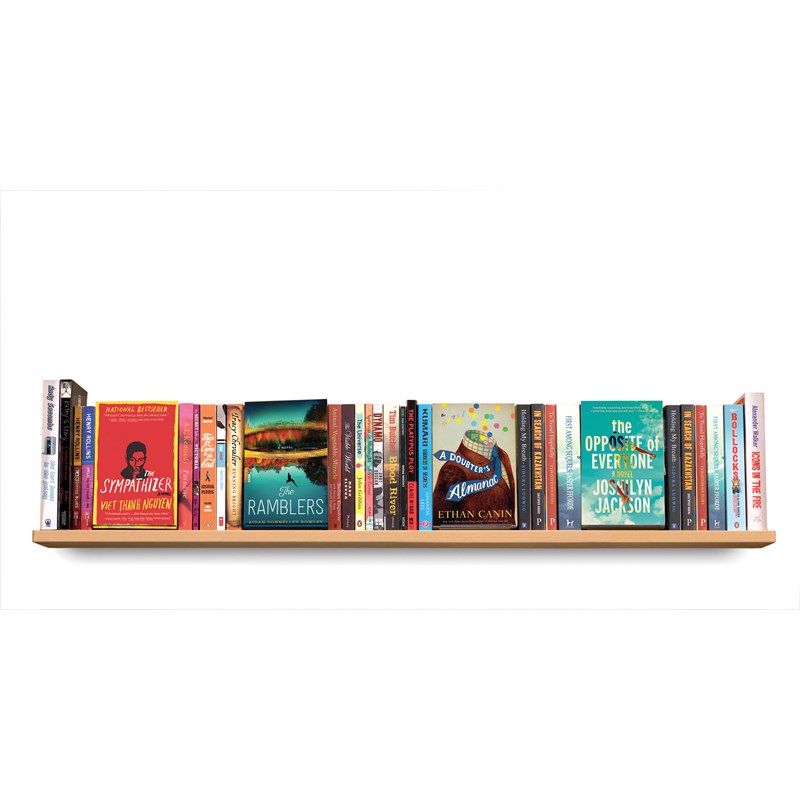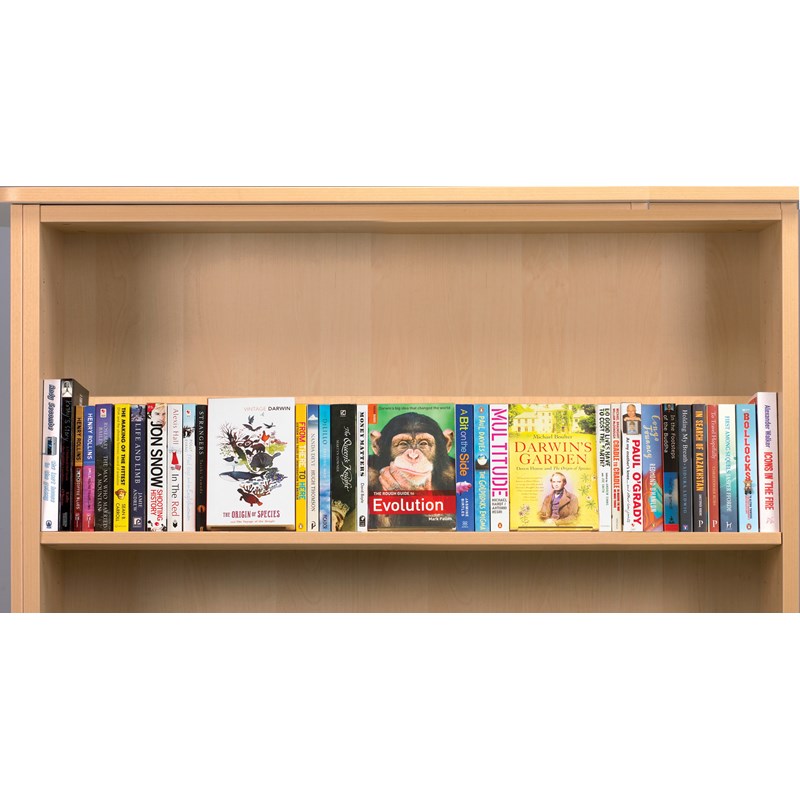 Small Feature Filler
This cleverly designed easel highlights one book at the front of the shelf while also acting as a shelf-tidy to hold books straight on either side. You can move it from shelf to shelf to create different effects in seconds. It will bring a professional touch to any display. Try using two easels on the same shelf to really catch attention.
Feature Fillers help to solve the problem of keeping shelves looking full and interesting when the number of volumes on the shelf varies with demand. Wherever there is a gap, you can position a Feature Filler with a book face-forward to fill it. Whenever more books are returned than will fit, just remove the Feature Filler to make space and use it in a different location.
Patrons today are accustomed to retail product presentation where the shelves are always full and the products come out to meet you. Feature Fillers are specially designed to enable libraries to achieve this retail-style look; they will reward you with great performance.
Size suitable for paperbacks and DVDs
Packs of attractive and entertaining reader quotes available separately to insert into your Feature Fillers so they don't look empty when books are taken
6 7/8"H x 4¾"W x 6"D
Made in strong acrylic which won't buckle
Front lip holds book in place
Freight charges are FOB shipping point, prepaid and added to your invoice
Shipments are made via UPS, FedEx Ground, US Postal Service, or common carrier, depending on size, weight and quantity of product ordered
Weight: 0.6 lbs
Frequently bought with this product
More From Book Stands & Easels