BookSpace Library Shelving
Bring your books alive and get kids reading with this exciting system! This library shelving moves way beyond book storage to actively engage your children.
The whole purpose is to make your books, magazines and DVDs look good so children will want to pick them up. We named the system BookSpace because it creates wonderful spaces for books.
Our friendly design team can help you plan dynamic and colorful library spaces using this innovative shelving system.
We provide FREE 2D layout plans and 3D visualizations to help you fundraise, present to Management Boards and convey the excitement that is possible with a new Opening the Book library design.
Hundreds of different configurations to suit any space
Heights for different ages and Shelves to suit both small and large books

Check out our Fun Features and integrated Seating to make a truly special place for children
BookSpace Wall Shelving
BookSpace comes in three heights, carefully designed to meet the needs of children of all ages. Opening the Book and Brodart dealers will work with you to choose the right height of shelves for different age groups so the books are easy to see and reach.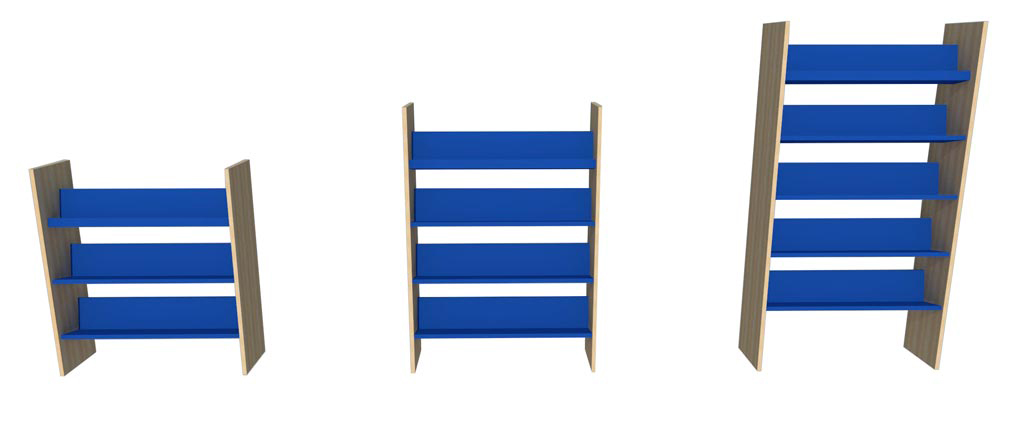 36", 48" and 60" Bookcases
BookSpace Mid-flooring Shelving
Double-faced shelves work well in mid-floor spaces where children can walk round and look from all sides. You have the same great choice of height, color and mix of shelves on these bookcases.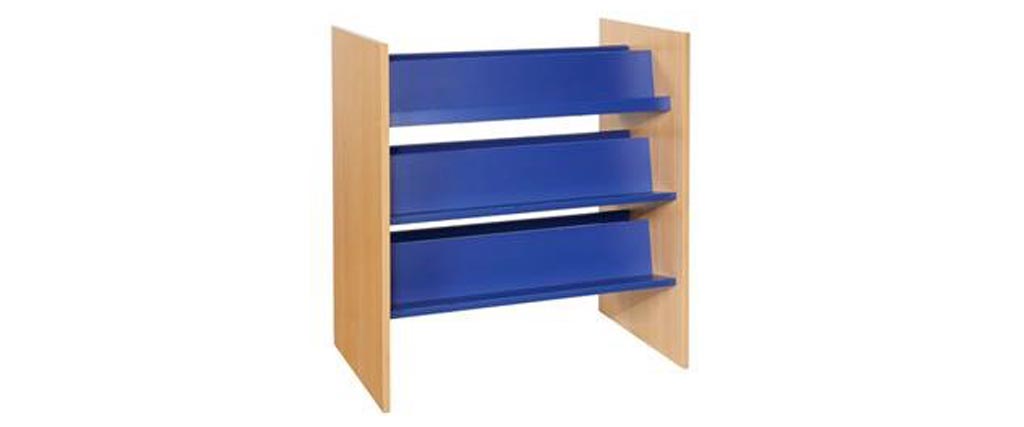 BookSpace Mobile Shelving
Attractive mobile shelving brings the flexibility you need to make the most of any library or learning commons space. BookSpace Mobile Shelving comes in two heights: 36" and 48" and in both Curved and Straight versions. These units are also available as Catalog items.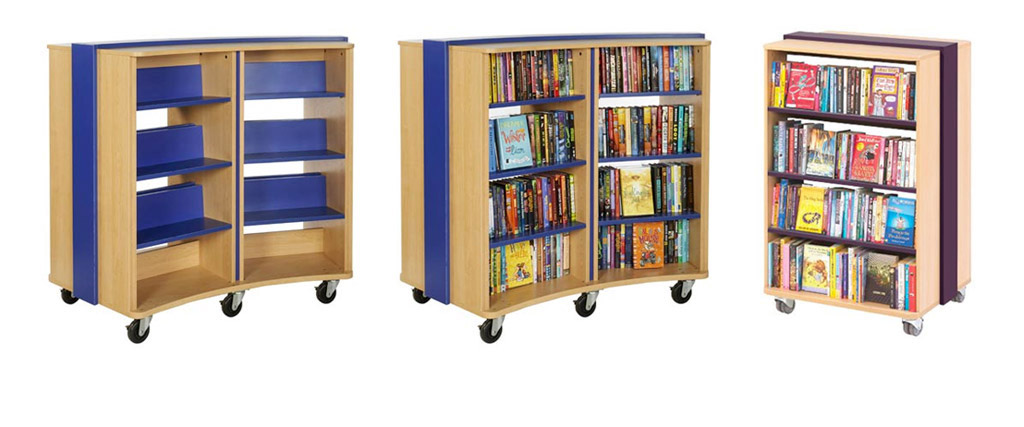 Curved Mobile Bookcase and Straight Mobile Bookcase
BookSpace Large and Small Shelves
Books come in all sorts of shapes and sizes and getting the right size of shelf for your books makes all the difference. Small books on large shelves look lost and waste valuable capacity; large books on shelves that are too small look squashed and put children off finding what they want.

Small shelves (left) for fiction and chapter books. Large shelves (right) for non-fiction and picturebooks.
BookSpace Color Options
Base Colors can be specified for all parts of BookSpace Shelving.

Accent Colors can be specified for Top Caps and End Panels.

Wide range of custom colors also available
Signage
We supply a flexible, attractive signage system. A grooved Signage Block on top of the bookcase takes an acrylic Sign Holder into which a printed graphic is easily slipped in and out. As part of our design service, we can work with you to agree guiding for every bookcase.