School Library Design
Away with dull and brown school libraries! Make your library a place kids love to visit and achieve educational objectives at the same time!
At Opening the Book, we have 20 years' experience in engaging young people in reading. Whether you have a new library or just a corner you want to cheer up, we can help with inspiring designs and products.
Elementary School Shelving System
BookSpace is more than a shelving system, it's a way to create an attractive reading environment. Our design team will mix shelving, seating and special features to create a unique design just for you.
---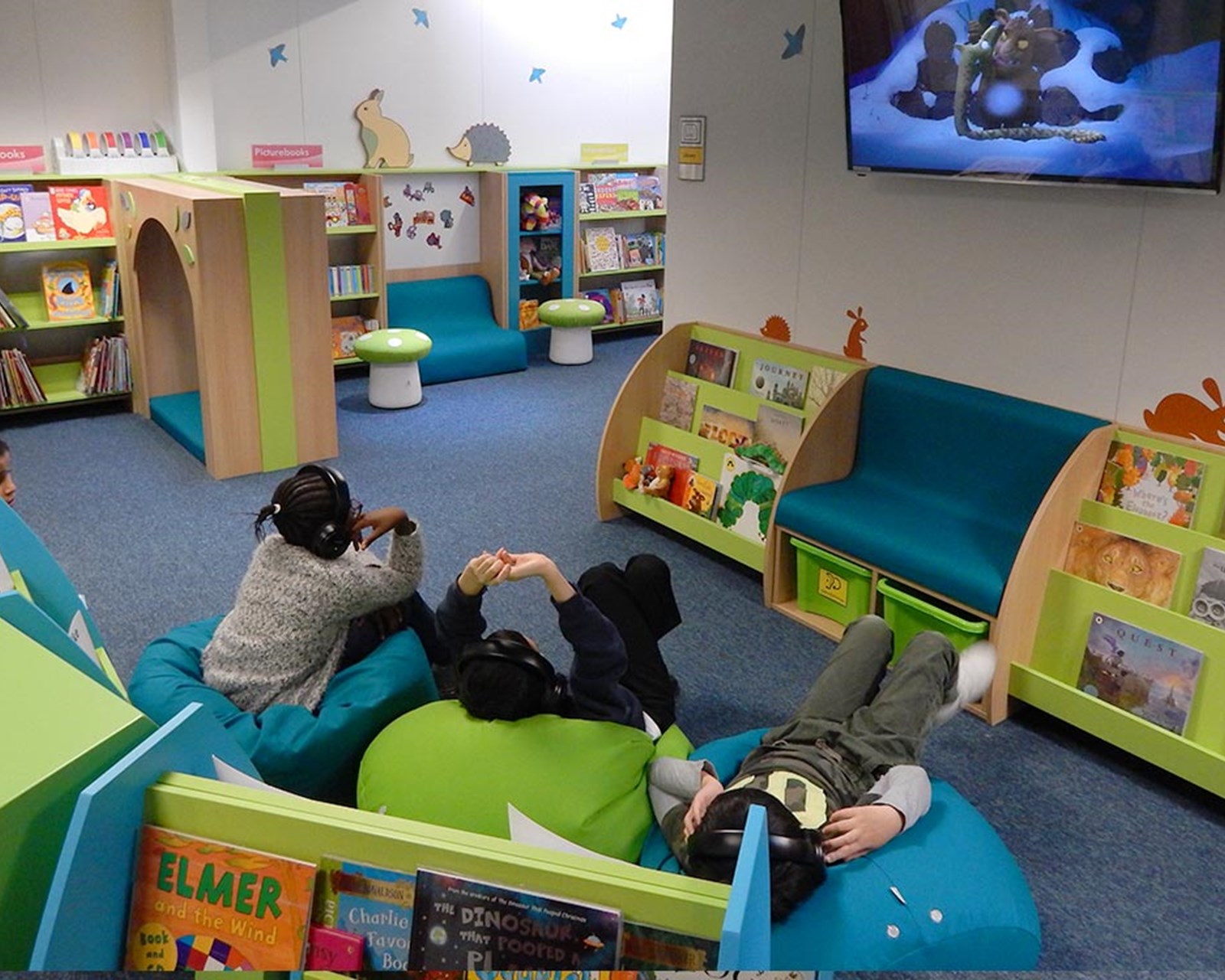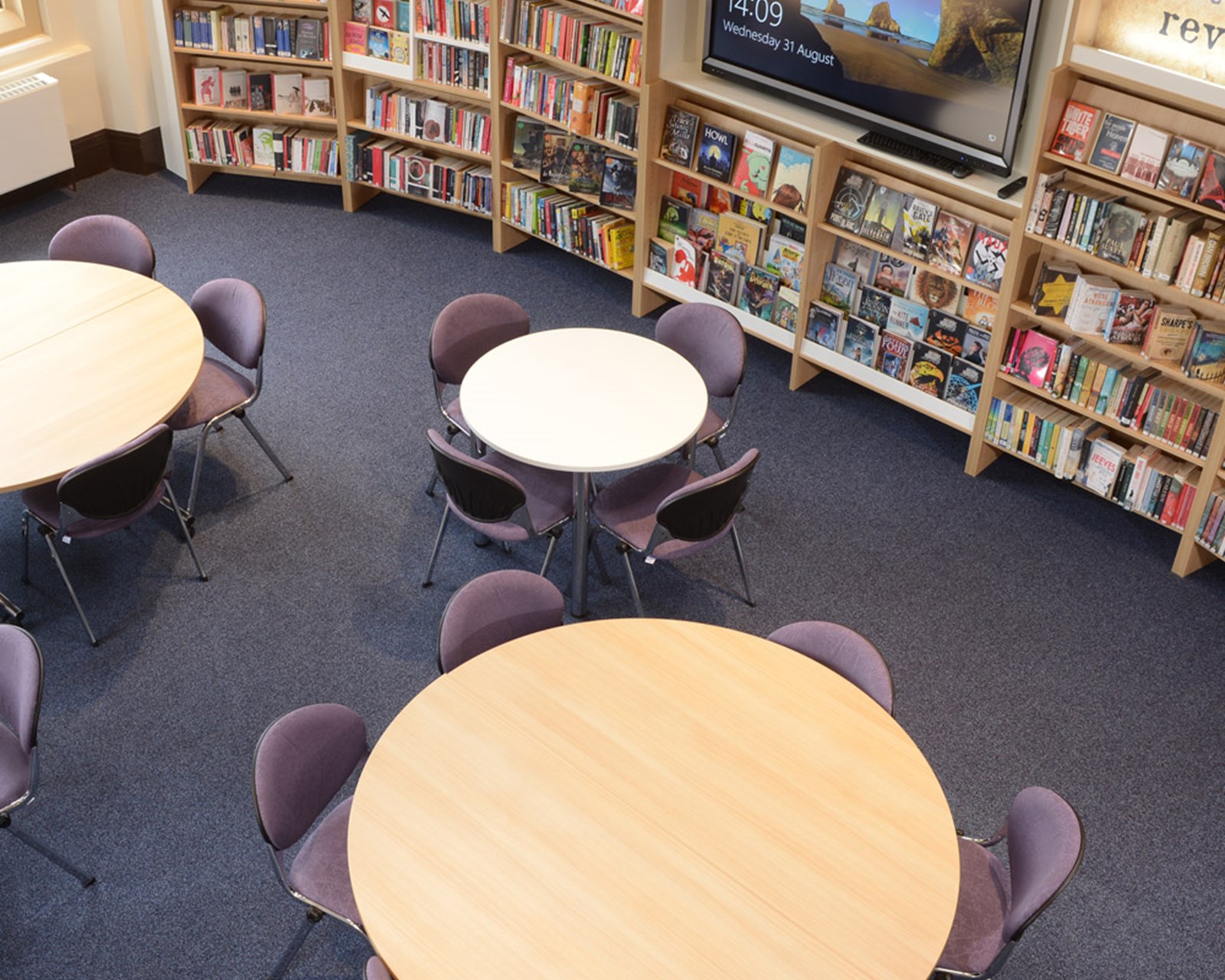 High School Shelving System
High school students are sophisticated consumers so we use techniques from retail to attract and retain their interest. Our design team will analyse zones and flow to create a dynamic and exciting student experience within your space.
---