Public Library Design
Visualizing how you can best use your library space to create a stimulating environment can be quite a challenge. Opening the Book has designed interiors for diverse communities and all kinds of buildings – we know that one size does NOT fit all when it comes to public libraries!
We approach every design as a unique space and will give you FREE layout options plus a 3D photorealistic image to help patrons, boards and funders to visualize how your finished library could look.
Performance Shelving
Full of clever retail-style features, Performance shelving is designed to make your books look great. The curved tops enable us to create flowing layouts which draw patrons through the space to explore the collection. Make books really pop with lightboxes that identify each section with high-impact graphics.
---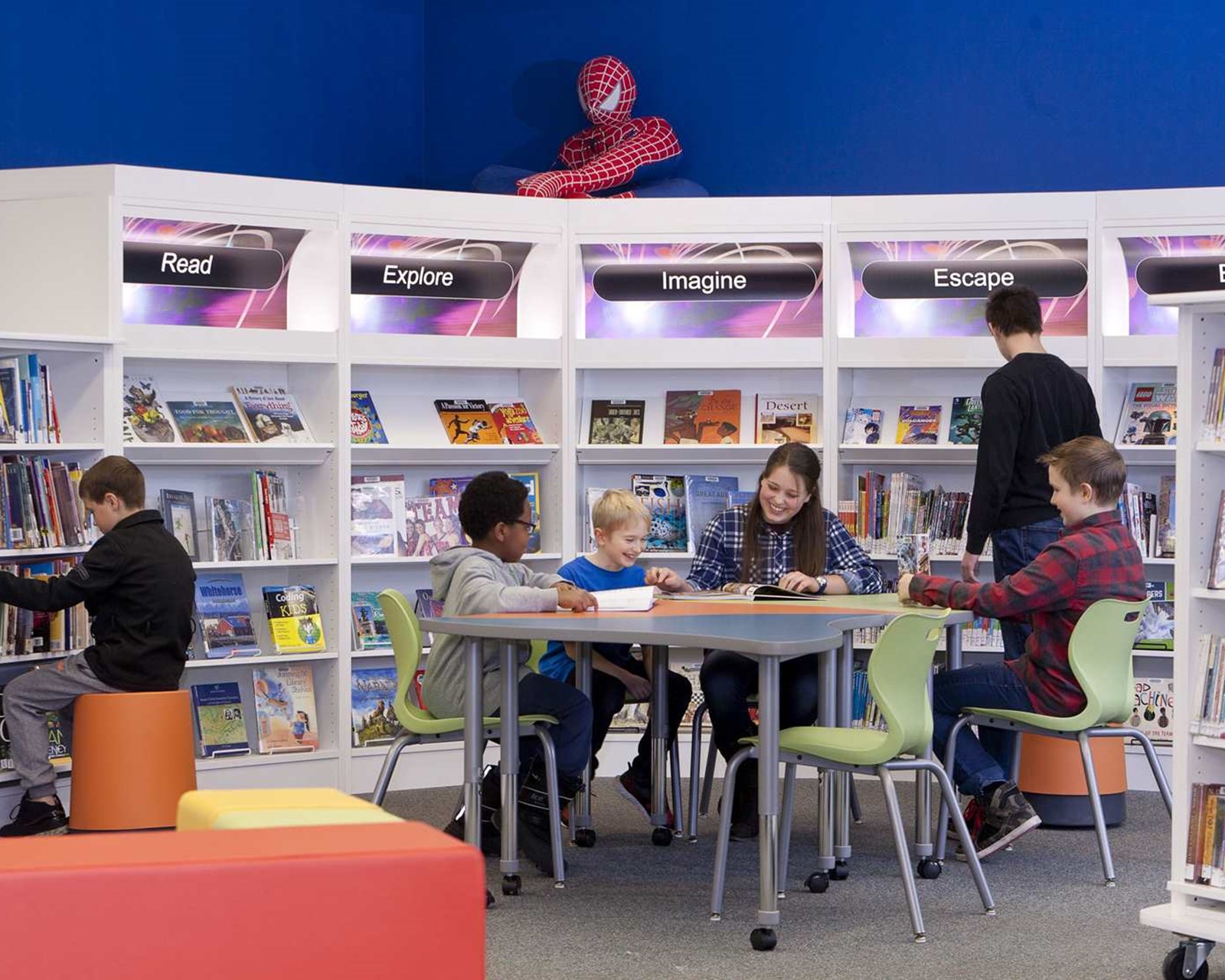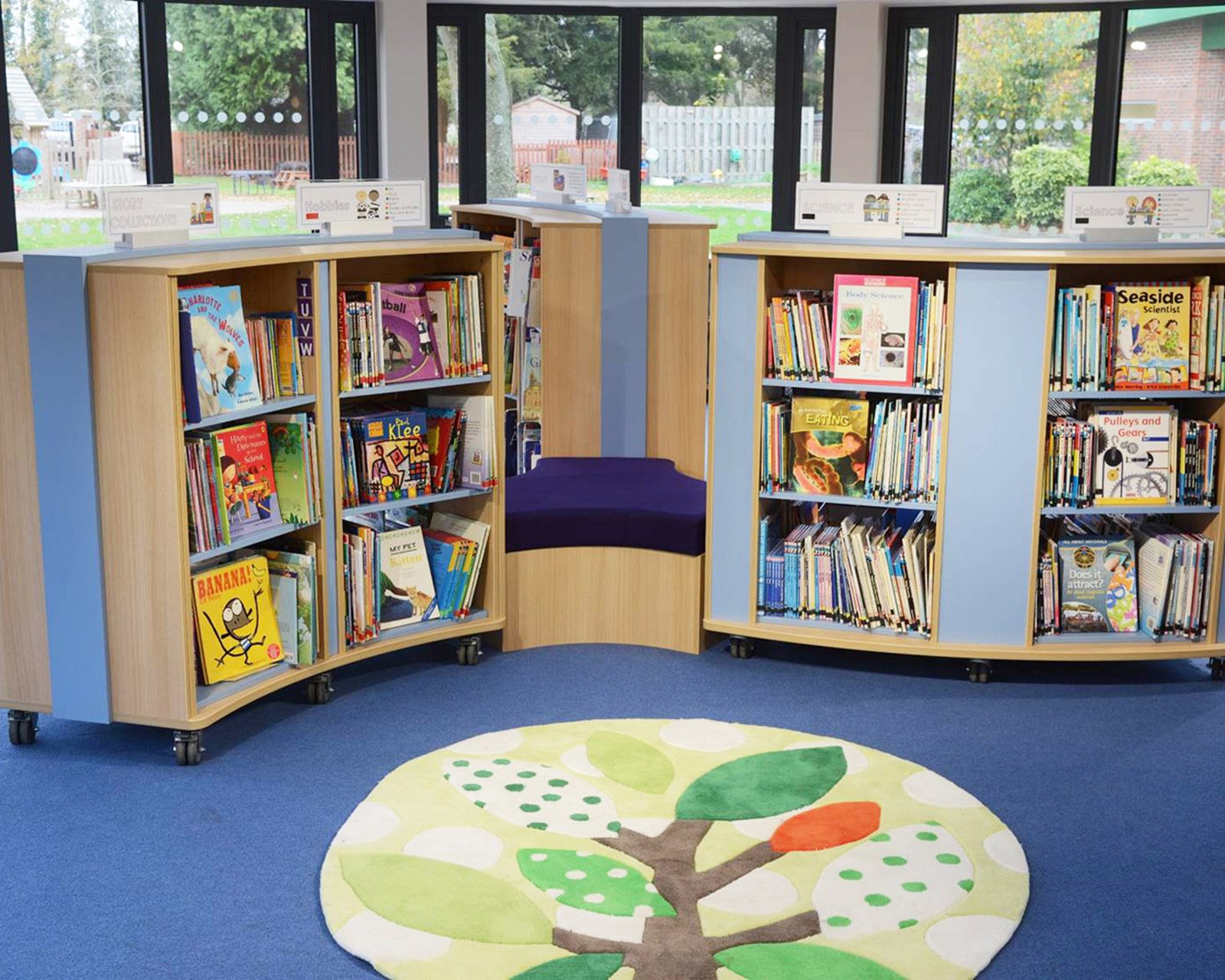 BookSpace Shelving
BookSpace shelving brings a special excitement to a children's area. Instead of separating shelving in one area of the library and play in another, we work to integrate the offer so the books are presented as part of the fun. Shelving is combined with interactive displays, creative seating features and the opportunity to play. Suitable for children up to 11 years.
---