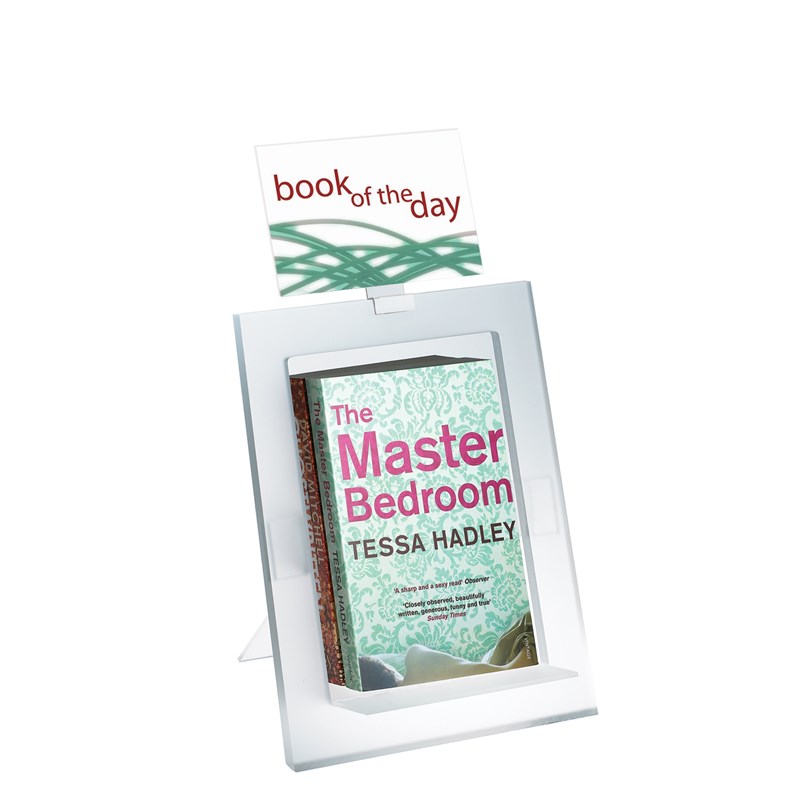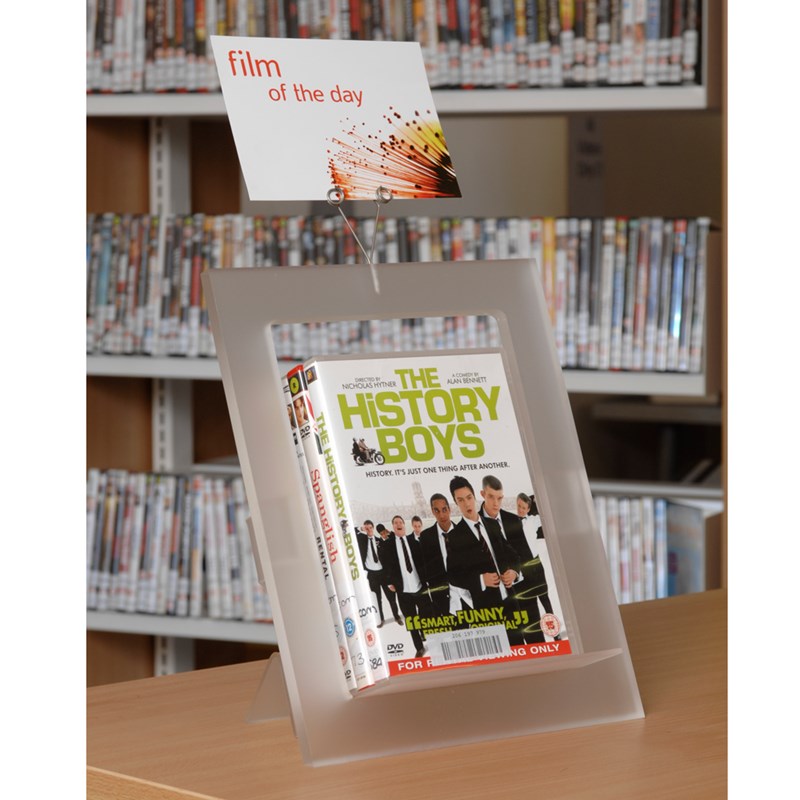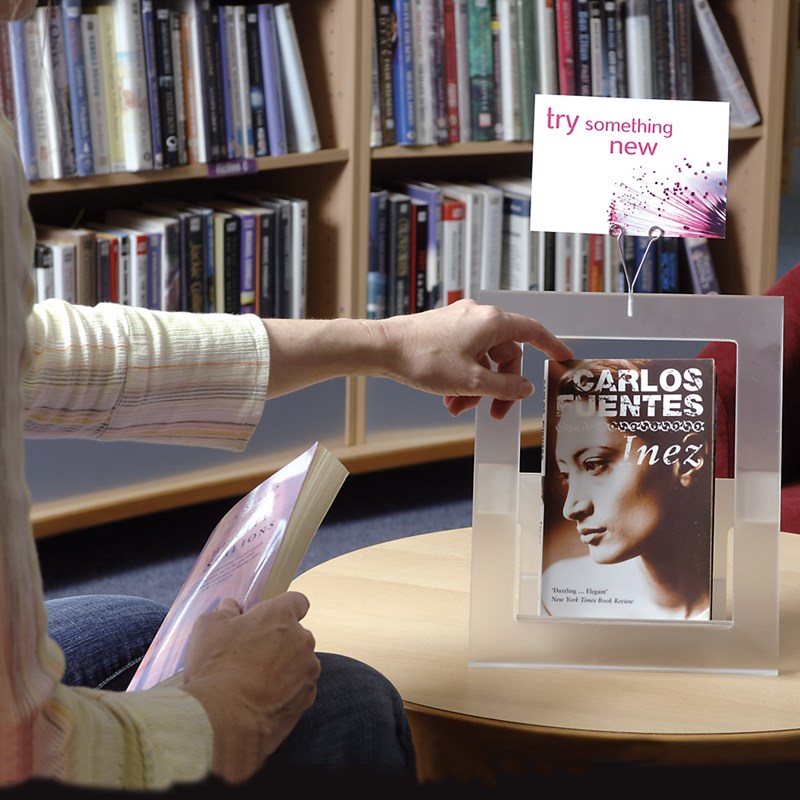 Book of the Day Unit
Put the spotlight on individual titles with this innovative design. Patrons will really notice the book or DVD because it is singled out – it has special attention so it must be a good one! Try placing the Book of the Day Unit next to the self-check machines or on the circ desk or at the inquiry desk. You can put it on any table-top or window ledge – this compact footprint fits in anywhere.
Some libraries use the Book of the Day unit to highlight new titles. It's equally good for bringing overlooked titles from your back collection which you think deserve another go-round. You could link to a topic in the news each day to show how relevant your collection is. If you want to get your patrons really involved, encourage them not only to check out the book but to choose another Book of the Day to go in its place. This idea has been a huge success with both adults and children – it's a great way to start a conversation about books.
Innovative design for the smallest of spaces
Sturdy material – will not chip or scratch
Pack of five different "Book of the Day" graphic insert cards available separately to support reader-to-reader recommendations
Try using graphic inserts at different times of day to attract new audiences
You can fit one thick book or two thinner ones – that means when the front book is taken there is still one behind
12¼"H x 10"W x5 ¾"D
Opening is 9½"H x 7½"W x 4"D
Book of the day rests on 1½" lip
Attached wire holds 4" x 6" graphic card
Weight: 1¼ lbs
Freight charges are FOB shipping point, prepaid and added to your invoice.
Shipments are made via UPS, FedEx Ground, US Postal Service, or common carrier, depending on size, weight and quantity of product ordered.
Frequently bought with this product
More From Book Stands & Easels