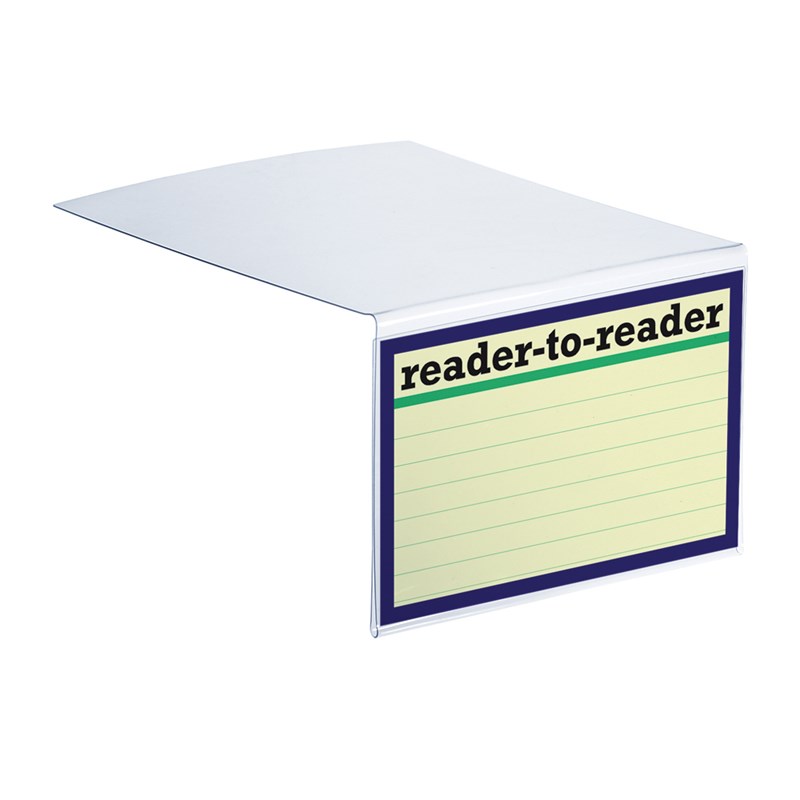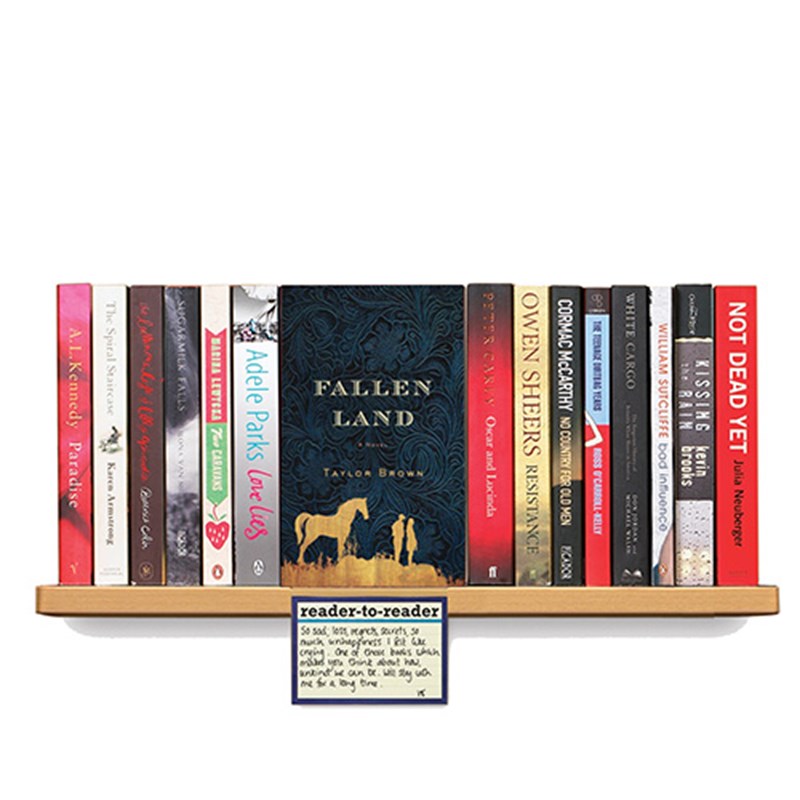 Reader to Reader Frames
Lots of people love to give their opinion on a book. Now here's an easy way to channel that desire and put individual opinions right next to the books where they will be seen. Use our Reader to Reader Graphic Inserts to get patrons or students writing down a quick reaction. Then slip the insert into the Frame and place it on the shelf to draw attention to the book. The weight of the book holds the Frame in place and the comment card is clearly visible at the front of the shelf.
Everyone is curious about what other people think of a book. So you'll find that others stop to read these personal comments – they will act as a magnet from a distance. You can also use them for group activities – an adult or children's reading group could have a lot of fun. They offer a great way to start conversations about books and get readers recommending to each other.
Add individual patron or student comments right next to the book on the shelf
Package of 50 "Reader to Reader" graphic insert cards available separately
3 "H x 4 1/8" W x 5 11/16" D
10 frames per package
Freight charges are FOB shipping point, prepaid and added to your invoice
Shipments are made via UPS, FedEx Ground, US Postal Service, or common carrier, depending on size, weight and quantity of product ordered
Frequently bought with this product
More From Promotions & Graphics